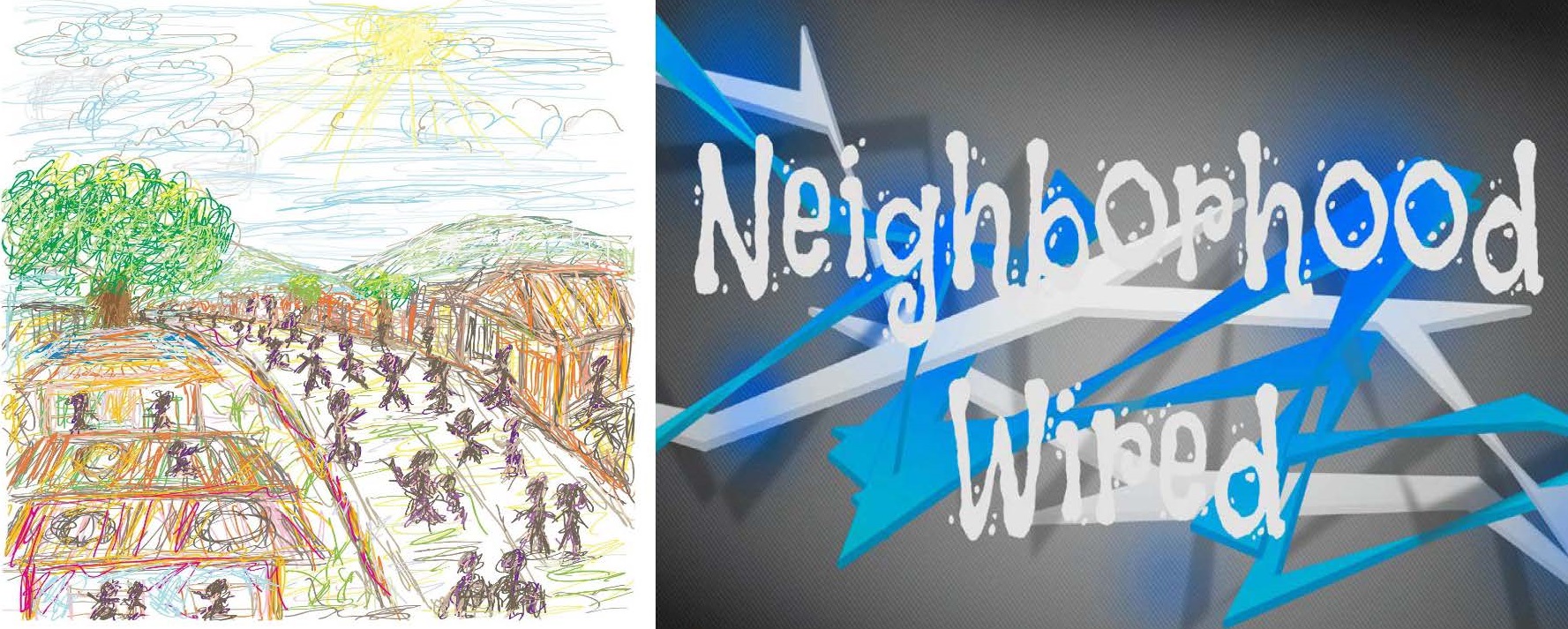 About NeighborhoodWired!
NeighborhoodWired, is a TRANSFORMATIONAdvisory.com creation, and is a place to GetWired into a North Texas neighborhood if you live, work, or play there, or want to…
What do we mean by GetWired? We mean to virtually experience a neighborhood from many different aspects before, during, and after living, working, and playing there, including the available amenities & happenings & events, shopping, entertainment, products & services, lenders, builders, homes, and apartments.

Today with the Internet, the plethora of available search engines, and how easy it is to publish information, you can find many sites that offer information about, and insights into, local communities and neighborhoods. Despite all that, we found it difficult to find one site that served as a gateway to all that information and insights.

So, we decided to create NeighborhoodWired, just such an evolving gateway. One through which site visitors and members could virtually experience, GetWired into, North Texas neighborhoods. Our lofty goal for NeighborhoodWired is to help interested individuals, families, and entrepreneurs, GetWired into our featured neighborhoods like never before!

To accomplish this goal, NeighborhoodWired needs the influence of our site visitors and members! When you visit our site, we invite and encourage you to use the GET IN TOUCH form on this page, or call us at 469-645-8906, to provide us with new neighborhood suggestions, your feedback and ideas, and to share any online sources you may have discovered that might be of interest to NeighborhoodWired other site visitors and members.
Our Mission!
Our philosophy is simple: our site visitors and members come first, and as such, we pledge to continually improve and enhance NeighborhoodWired so that you can virtually experience, GetWired into, our featured neighborhoods.

We commit to communicate with you, and the residents and businesses in these neighborhoods, so that everyone is informed and involved at all times about the ins and outs, and the goings on, of the site and our featured neighborhoods.

If you are not left with an amazing experience, and don't GetWired into one of our featured neighborhoods, we have not done our jobs! We won't measure success through achievements or awards, but through the satisfaction of you, our site visitors and members!
Ownership & Credits!

NeighborhoodWired is a TRANSFORMATIONAdvisory.com company.
Information and insights and links provided to other sources are protected by the individual sources' copyright rules and licensing rights. NeighborhoodWired, by providing these insights and information and links, is not endorsing or promoting the products, services, ideas, or positions, and is not responsible for errors and omissions.

Real Estate searches and related services information featured on NeighborhoodWired are provided courtesy of Martin Real Estate Advisors Group | United Real Estate, a NeighborhoodWired preferred partner.
From time to time, NeighborhoodWired will offer additional insights and information, links, and services that are provided by other NeighborhoodWired preferred partners. In each case the NeighborhoodWired preferred partner and relationship will be clearly identified.
GetWired!
If you would like to learn more about NeighborhoodWired, want to find out more about the different relationship opportunities afforded by NeighborhoodWired, want to learn more about our GW: Causes, or just want to GetWired into one of our featured neighborhoods, fill out the GET IN TOUCH form on this page and give us a hint regarding your interest, or just call us at 469-645-8906. We will get back with you right away.