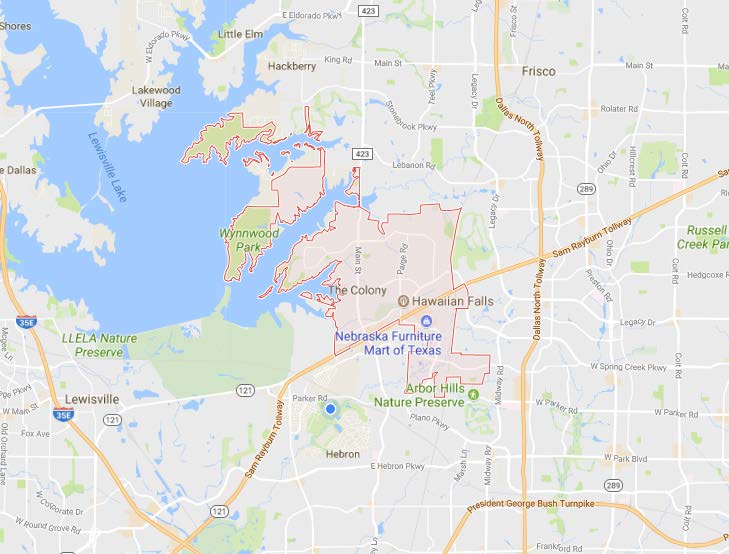 GetWired into The Colony Area | Community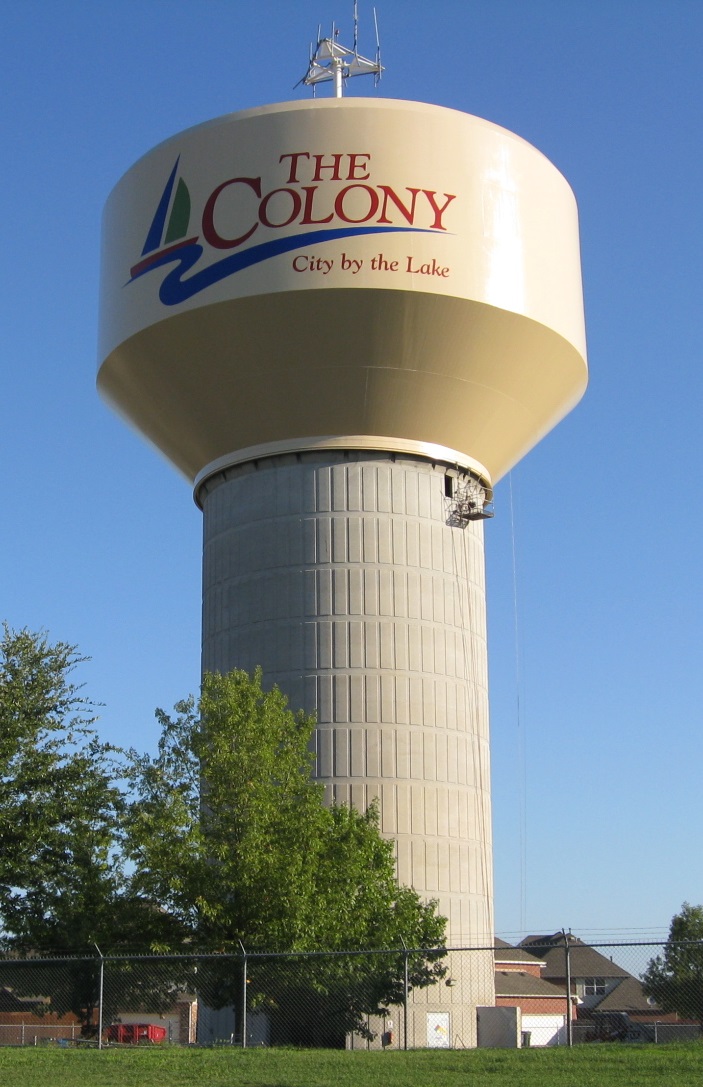 From municipal services to leisure activities, business and play, it's all here! The Colony is a vibrant community that embraces economic growth, as evidenced by landing of the largest home furnishings retail and warehouse development in the nation: Nebraska Furniture Mart of Texas . The store opened in the spring of 2015, bringing thousands of jobs to the city.

As anchor of the 433-acre Grandscape development in the 121 Corridor, NFM is expected to attract between 6-8 million visitors a year. Also already open is one of the region's premier new attractions, Topgolf – The Colony, with more lodging, dining, and entertainment destinations soon to follow – including SCHEELS sporting goods and Galaxy Theatres!

Amid all the new economic development, The Colony is still a community that values the things that have always made this city a great place to live – neighbors helping neighbors , residents volunteering their time and energy for community activities, and quiet, tree-lined streets.

The Colony features miles of trails and green space, offering all kinds of outdoor recreation which have earned The Colony designations as both a Tree City USA and a Playful City USA.

The shoreline of Lewisville Lake may be the backyard but all the advantages of the big city are nearby. The Colony is conveniently located just 35 minutes from downtown Dallas and only 25 minutes from DFW International Airport.
The Colony, Texas – THE Lake, THE Golf, THE Fun, and THE Shopping!
The Colony continues to evolve and grow, and invites you to come be a part of it. You'll feel right at home! GS: The Colony Video – The Colony Celebrates 40th Anniversary and The Colony HistoryThe Colony is situated in the heart of Denton County.Denton County is the 9th largest county in Texas by population.About Denton County, Source – GW: Denton CountyDiscover Denton County – GW: Discover Denton County
City Town Info
City Town Info: Information and Analysis on US Places, Careers, Colleges, and more.
City Town Info: Information and Analysis on US Places, Careers, Colleges, and more.
DataUSA
Data USA puts public US Government data in your hands. Instead of searching through multiple data sources that are often incomplete and difficult to access, you can simply point to Data USA to answer your questions. Data USA provides an open, easy-to-use platform that turns data into knowledge. It allows millions of people to conduct their own analyses and create their own stories about America – its people, places, industries, skill sets and educational institutions. Ultimately, accelerating society's ability to learn and better understand itself.
Data USA | Denton County, TXDataUSA | The Colony, TX
Niche
Niche is a website that helps you discover the schools and neighborhoods that are right for you. Niche rigorously analyzes dozens of public data sets and millions of reviews to produce comprehensive rankings, report cards, and profiles for every K-12 school, college, and neighborhood in the U.S.
Niche – Discover The Colony, TX
Neighborhood Scout®
NeighborhoodScout® is a website that provides the most comprehensive database of hyper-local real estate data available today. The platform is owned and operated by Location, Inc., builders of location-based Big Data and intelligence for the Fortune 1000 and beyond.
Neighborhood Scout® – Discover The Colony, TX
Sperling's Best Places
For over sixteen years, Sperling's Best Places has been analyzing data about people and places, and rating them for major publications. Their goal is to provide you with a new level of accurate and up-to-date information, in a useful and entertaining formatThe site provides Info on Cost of Living, Schools, Crime Rates, House Prices, and more…
Sperling's Best Places – Discover The Colony, TX
Homefacts
Homefacts helps you learn more about your neighbor, home, and environment before you make that big jump into buying a home.
Homefacts – Discover The Colony, TX
Areavibes
Areavibes helps you find the best places to live in America. They do this by assigning a Livability Score out of 100 to any address, zip code, neighborhood or city that you can think of. The list can then be further modified to include the various metrics that are most or least important to you.
Areavibes – Discover The Colony, TX
TEXAS EDUCATION AGENCY
2017 Accountability Summary
LEWISVILLE ISD (061902)
2017 Lewisville ISD TEA Accountability Summary
GreatSchools
GreatSchools is the leading national nonprofit empowering parents to unlock educational opportunities for their child. GreatSchools' trusted ratings and school information help parents find the right school for their family and improve schools in their communities.
GreatSchools – Discover The Colony, TX
MyLocalCrime
MyLocalCrime is powered by SpotCrime.com. The SpotCrime team wanted to create a more user-friendly version of the site as well as another outlet for viewers to find and view crime information. If you want a more detailed search of crime data, try SpotCrime.
MyLocalCrime – Discover The Colony, TX
TxDPS Sex Offender Registry
The Department of Public Safety has created searches for the Texas Public Sex Offender Registry. These searches allow the public to search the registry for sex offenders registered in Texas.
TxDPS Sex Offender Registry – Discover The Colony, TX 75056
Family eGuide
The online guide to free and affordable activities in the northern suburbs of the Dallas-Fort Worth Metroplex.
GetWired Into The Colony Area | Community Neighborhoods
This NeighborhoodWired community page provides links to our featured neighborhoods in The Colony where you can find valuable neighborhood information and insights and GetWired.
GetWired means to virtually experience a neighborhood from many different aspects before, during, and after living, working, and playing there, including the available amenities & happenings & events, shopping, entertainment, products & services, builders, homes, and apartments.
Homes and Condos available for sale in The Colony, TX.
Click on the Links below to GetWired into one of our featured neighborhoods in The Colony.
The Colony, Texas – Available Properties
GetWired!
If you would like to learn more about NeighborhoodWired, want to find out more about the different relationship opportunities afforded by NeighborhoodWired, want to learn more about our GW: Causes, or just want to GetWired into one of our featured neighborhoods, fill out the GET IN TOUCH form on this page and give us a hint regarding your interest, or just call us at 469-645-8906. We will get back with you right away!